This post may contain affiliate links. That means if you click and purchase, I may receive a small commission. Learn More.
Top Reviewed Women's Golf Iron Sets for 2021
Let's talk about golf irons. These clubs usually make up the largest section of a golf bag. Twenty years ago, most golfers carried at least a 5 iron all the way up through a sand wedge. And sometimes carried as low as a 1 iron. Crazy!
It's quite different these days as there are far more options with combination sets and customization.
Irons with numbers 1, 2, and 3 are not seen as much today with the introduction of hybrid golf clubs.
These lower-numbered "long irons" tend to be extremely challenging to hit as they are less lofted, produce a low trajectory, and are harder to control as they have longer shafts.
Even tour professionals are moving away from the lowered numbered long irons and are opting for various hybrids instead. If you are interested in hybrids, read the post on Best Hybrids for Women.
Here are the top recommendations for Ladies Iron Sets or Ladies Iron Combo Sets.
Top Picks for Best Women's Iron Sets
Iron Set Reviews & Descriptions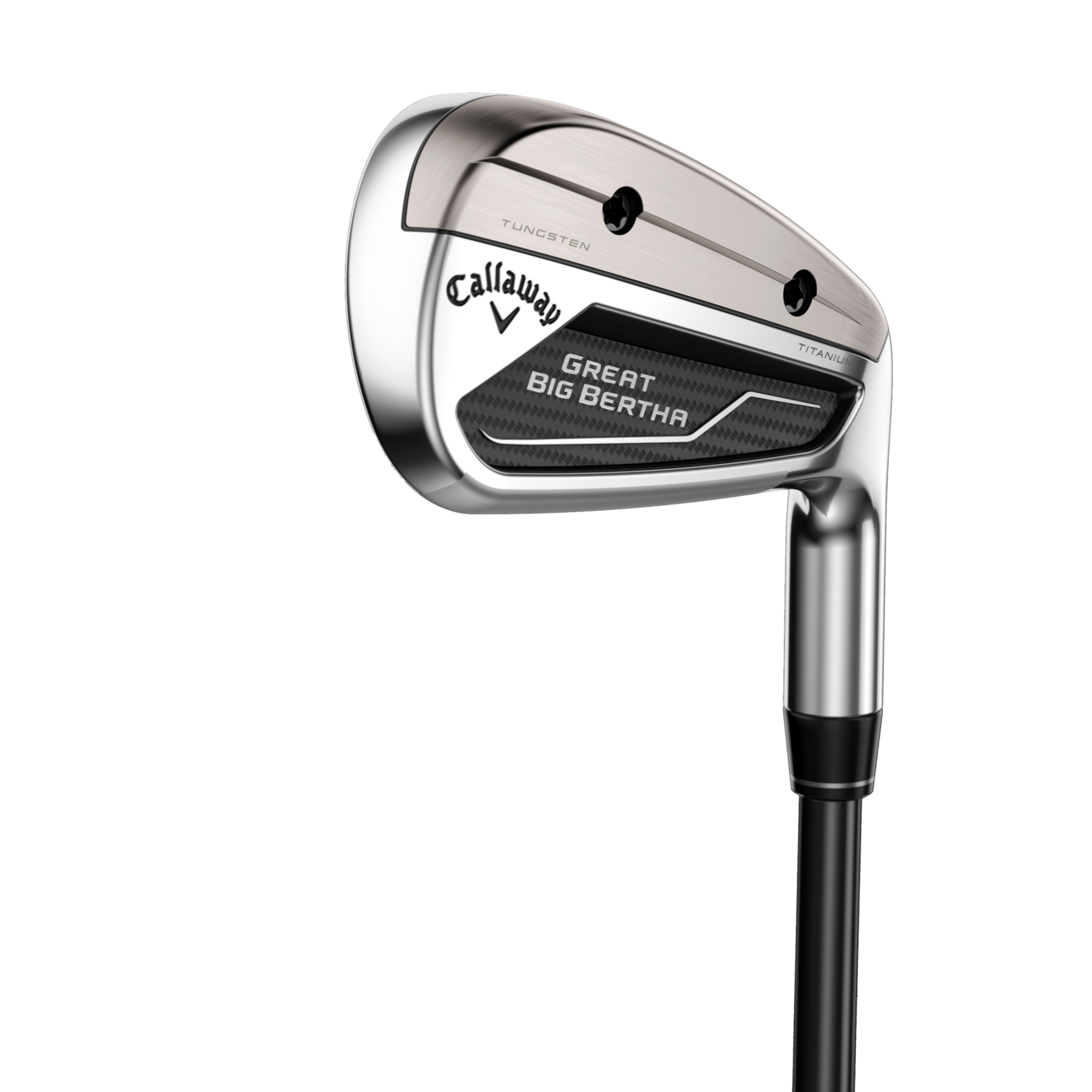 Callaway Women's Big Bertha Iron Set are made by a top golf brand in the industry and are a great set of irons. Callaway implemented artificial intelligence (AI) in their research and design of clubs. They are now using AI in the design of these irons. What this means is that each club is designed differently for maximum distance, consistency, distance, and feel. The use of the new titanium material adds to the lightweight feel and helps increase launch and distance. These come in varying amounts of customization and options.
Highlights
ultra lightweight option for slower swing speeds and easier use
graphite shafts
titanium material providing extra forgiveness
quality brand
If you are looking for a combo set with a few hybrids in addition to the irons, check out the Callaway Women's Mavrik Max Combo Iron Set
---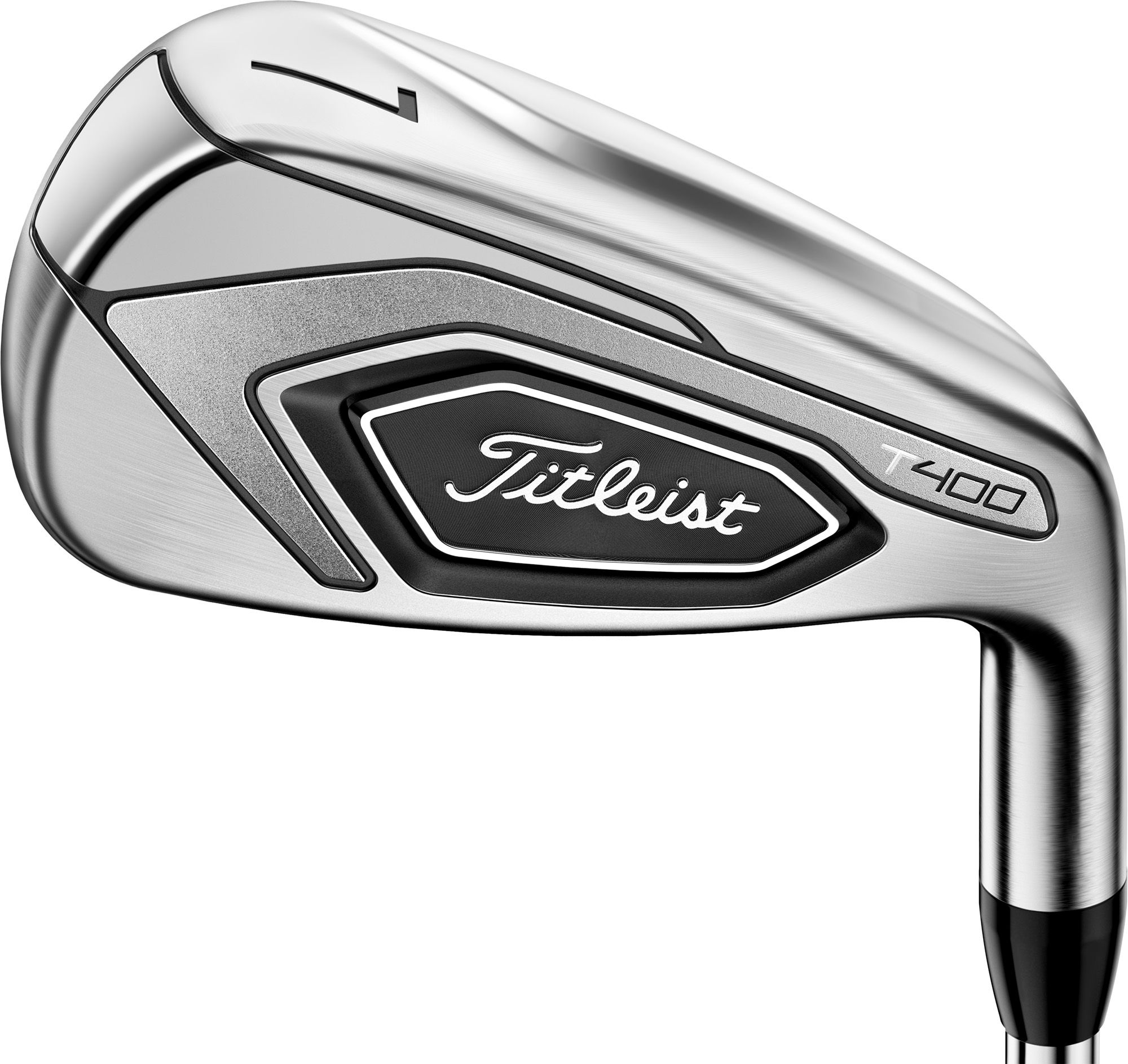 The Titleist T400 Women's Irons are part of the T-Series, a new breakthrough technology by a top of the line golf brand. Impact technology, otherwise called "Max Impact", focuses on maximum speed and forgiveness with a midsize face. Personally for me, I love these irons. They provide great feel and maximum swing speed for the greater distance off the clubhead. They feel so pure and clean when hit well.
Highlights:
maximum distance, more control
brand new "max impact" technology balancing power and performance
longer designed blades with weights in the toe creates more balance & consistency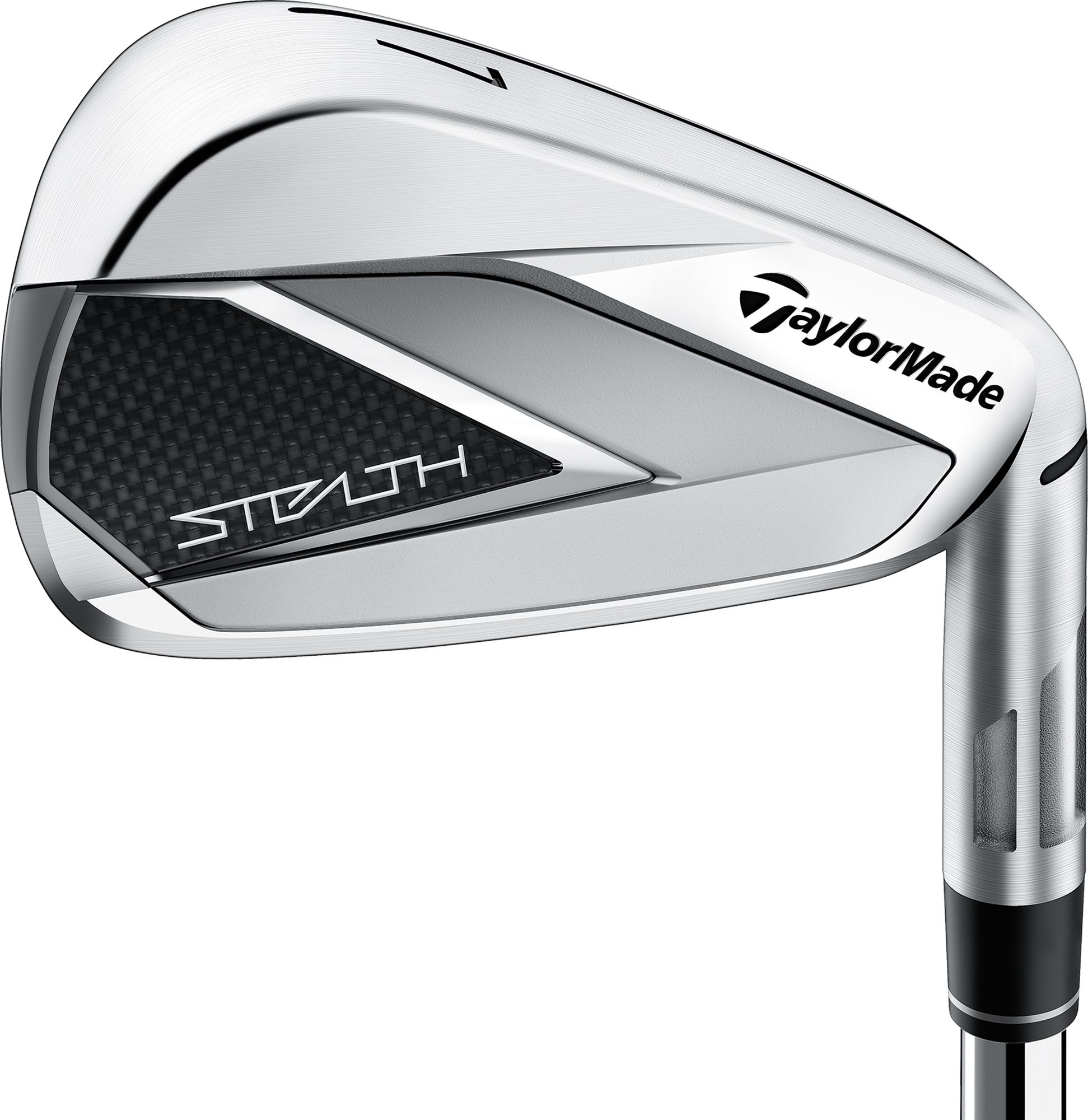 TaylorMade, another quality golf manufacturer and designer of golf clubs brings their newest line, Sim Max. The Taylormade Stealth Women's Irons brings more distance, forgiveness and feel technology which helps with launch and loft. Feel is improved with decreasing the harsh vibrations produced when sometimes hitting irons or blades off the ground.
Highlights:
"cap back design" and "toe wrap construction" helps with more distance, forgiveness and feel.
a good offering of customizable options
taking away the harsh vibrations from the ground force at impact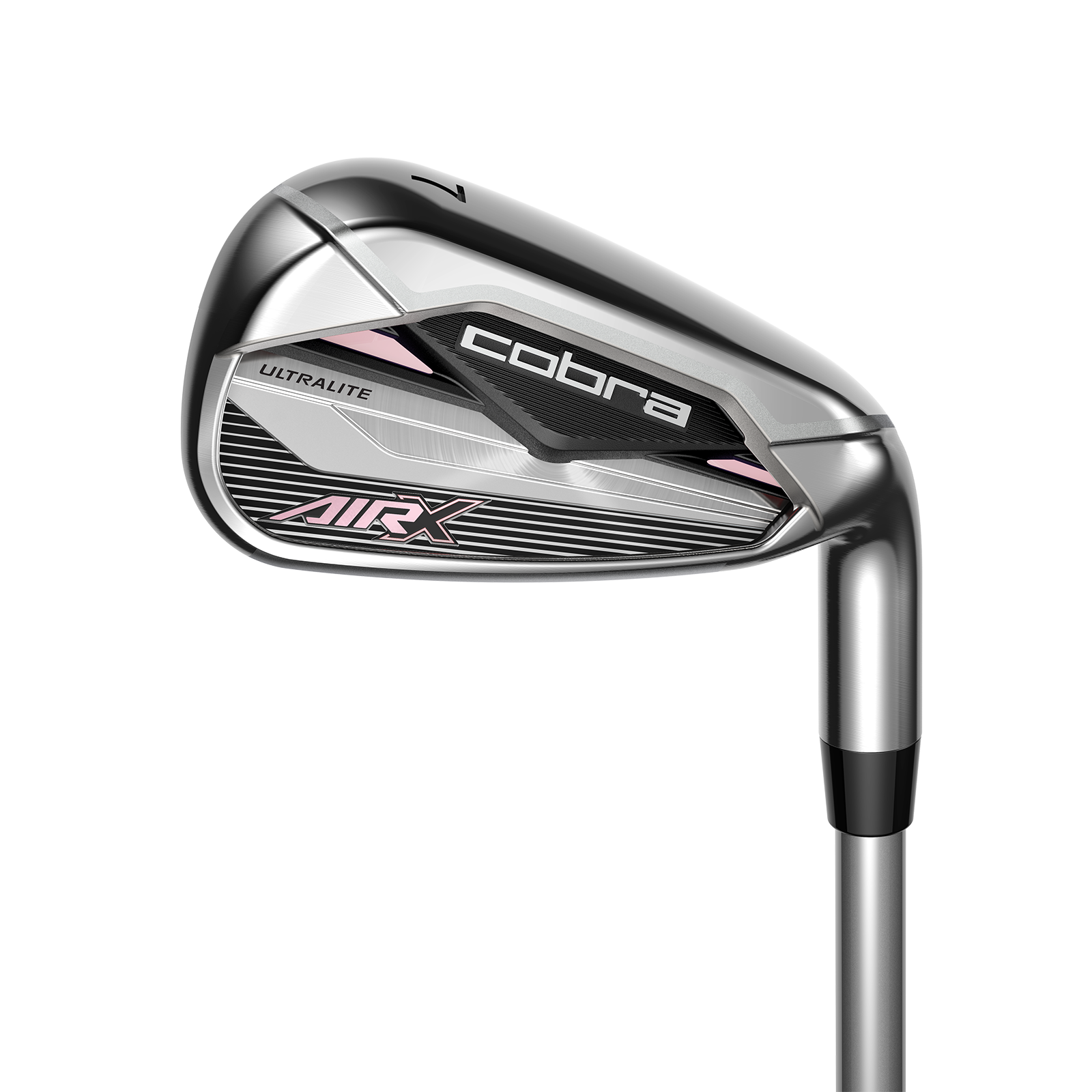 These Cobra Air X Women's Golf Irons are lightweight and easy to swing. With the specially designed clubface, they provide more loft and airtime. This helps launch a higher ball for more accuracy around the course and the greens.
Highlights
helps produce higher and straighter ball flight
lightweight easy to swing which adds more control and maneuverability
great for all golfers
---
Ping has always been a player in golf club technology and the Ping Women's Iron Combo Set provides quality design and technology. The hybrids provide greater ease of use while also helping to launch the ball higher and help hold the greens. The G Le 2 irons in this set use a "Cor-Eye" technology that helps to increase forgiveness and improve energy at impact. Couple that with a lighter swing weight, these clubs are designed to help improve ball launch and speed creating more distance.
Highlights
combo package set that includes hybrids and irons
various options of customization on club selection and right/left hand available
light or ultralight shafts available for slower swing speeds and greater ease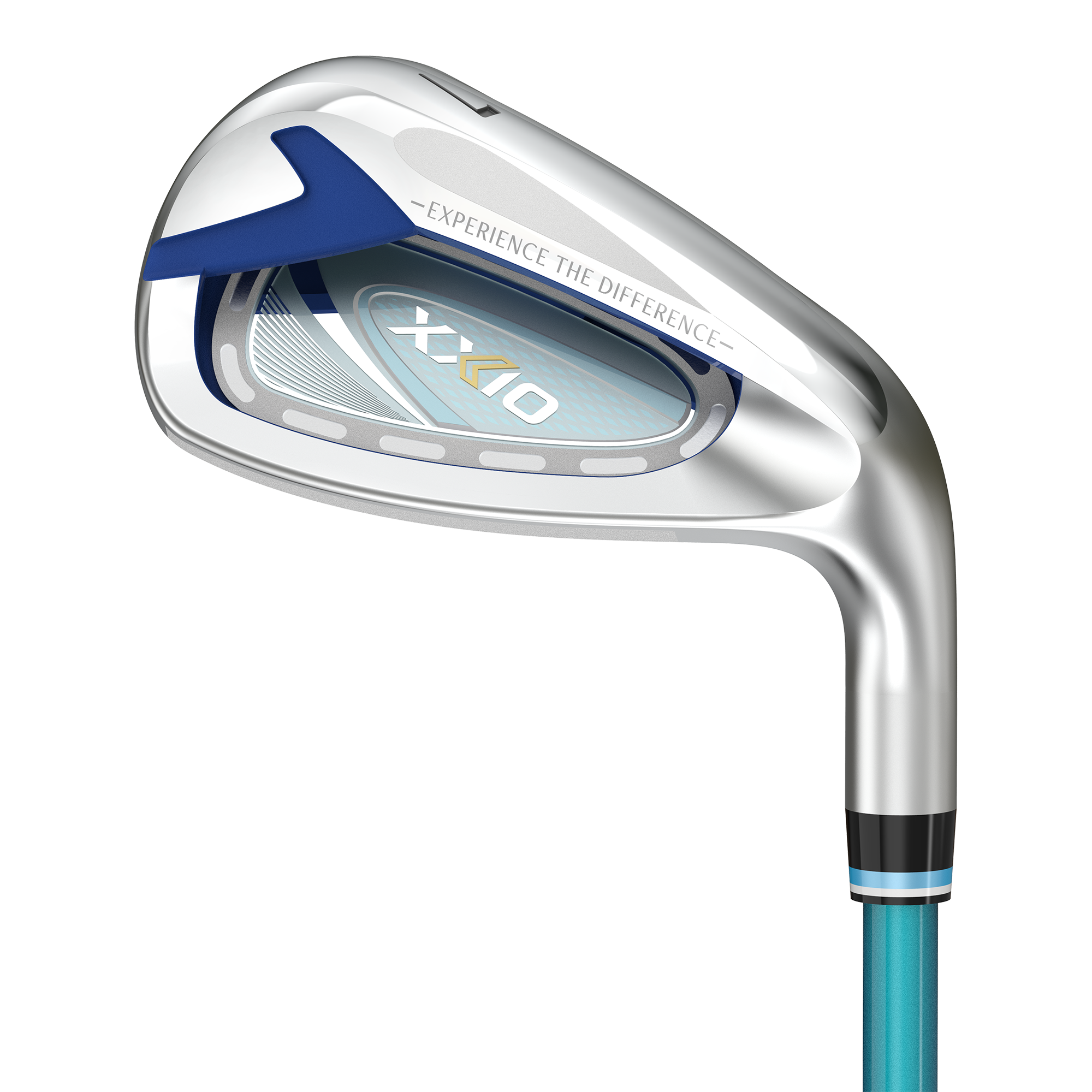 XXIO clubs are designed with the female or woman in mind. The XXIO Women's Iron Set is made to help generate more distance and ease of use for moderate to slow swing speeds. I have found these clubs to be extremely light with a very flexible club shaft. If you are looking for clubs that aren't quite so heavy and that will help you with creating more distance, these are a great set of clubs built by a great designer of clubs.
Highlights
5 piece set comes 7, 8, 9, PW, SW
XXIO is super lightweight and easy to lift and swing
great for slow swing speeds that need more distance
Final Thoughts & Recommendations:
Irons can be a great investment and are a big part of the golf bag. The technology has come a long way and irons can be a great asset to your golf game. My top pick for ladies iron sets would be the Titleist T400 Women's Irons and for a more lightweight set, the Callaway Women's Big Bertha Iron Set as they both are great brands and provide improved distance, great control and forgiveness.
If you are looking for an amazing combo set that includes a few hybrids and irons, my top pick here is the Callaway Women's Mavrik Max Combo Iron Set.
I wish you the best of luck! If you are still unsure, read below for more information as I answer frequently asked questions and what to look for when purchasing irons.
Buying Guide for Golf Irons and Iron Sets
1. What are irons in golf and what are they used for?
Golf irons are also referred to as blades. About a 100 years ago, they were made of persimmon wood and hickory shafts.
Today, they are the metal looking narrow golf clubs with numbers that can start as low as 1 all the way up to 9. 9 being the 9 iron. The higher the number, the shorter the club and the higher the loft.
Golf irons are known for providing accuracy and maneuverability around the golf course. Sometimes used off the tee for shorter par 3's, irons can also be used from pretty much anywhere on the golf course. In the fairway, the rough, the bunker, and even in touch lies and hazards like shallow-water if needed.
Irons are great for controlling the ball and manipulating the trajectory. With enough speed, a good lie and the right shot, irons can produce lots of spin. This spin is helpful for landing the ball on the green and close to the pin.
2. Are irons the same as wedges?
Wedges are typically included in an iron or combo set. Wedges are a type of iron as they have an iron or metal like blade. They are the shortest irons and have more loft, producing higher shorter shots around the green.
Wedges include pitching wedge (PW), sand wedge (SW), approach wedge (AW), gap wedge (GW) and a lob wedge (LW) just to name a few! These are the clubs that comprise the short game.
3. Should I purchase a set of irons or ala carte (one by one)?
That depends on what you are looking for. Purchasing an iron set is a common way to go as most golfers want to have the same brand, style and feel all the way through the bag. And purchasing one club ala carte can be pricier.
However, the question is what do you like to hit. – irons or hybrids? I ask that because the sets these days are very customizable. Most iron sets give you the option to start with a 5 iron, 6 iron or 7 iron and then include the rest of the irons down to a sand wedge or pitching wedge. And you can get a combo iron set as well which includes both hybrids and irons.
If you love hybrids and don't love irons, maybe all you need is a 9 iron or wedges. In that case, maybe all you need is a single iron. Though that is not the typical case, everyone is different and it is great that we can customize our clubs based on our particular needs.
4. What is the difference between an iron set and a combo set?
Golf iron sets contain just irons and wedges. Golf combo sets contain a mix of hybrids, irons and wedges. Typically the combo sets include 1 or 2 hybrids like a 5 or 6 hybrid in addition to the irons and wedges. The beauty of these set offerings is that you can pick and choose so that it is customizable.
5. Is there a difference between men's and women's irons?
Yes, definitely.
Men's golf clubs are typically longer and the shafts are stiffer. Women's golf clubs are shorter with shafts that are more flexible and softer. Because women in general produce less power in their swing, these are designed for the average golfers.
Manufacturer's account for this by providing a more flexible shaft that can create more swing speed and more distance with a less powerful swing. Having said this, anyone can use whatever type of club they want.
If you have a powerful swing and can produce a good amount of force, you may want to consider using a men's or senior men's club.
6. Where can I buy women's golf irons, iron sets and combo sets online?
Since I have found it somewhat harder to find women's golf clubs online, you may want to look at a few other stores when researching or purchasing ladies golf irons and combo iron sets.
---
Related Posts:
Best Women's Golf Irons