Best Golf Drivers for Women in 2021
This post may contain affiliate links. That means if you click and purchase, I may receive a small commission. Learn More.
What Are the Best Women's Drivers for Golf?
Below is a listing of best golf drivers for women with reviews as well as things to consider when purchasing a driver.
Currently, there is a lot of discussion about the growth of golf equipment technology, namely drivers. And drivers are one of the most important clubs in the golf bag as they can provide you with the most distance off the tee. More than any other club in golf.
If you can hit your driver straight and long, it can help set you up for a great hole and a great score.
Drivers are also one of the most satisfying clubs to hit. When you connect with one of these clubs and feel the power, it is so fun to watch it soar through the air.
The tricky part of a golf driver though, is that it is actually one of the harder clubs to hit "well" as it is the longest club. Longer clubs in golf mean less control of the golf swing.
It is important to consider the type of golfer you are when purchasing a driver.
I have listed some great driver comparisons, as well as picks of top women's drivers and how they might be good for different types of golfers. Scroll down further to find more descriptions, reviews and considerations.
Best Women's Drivers of 2023
Top Ladies Driver Reviews: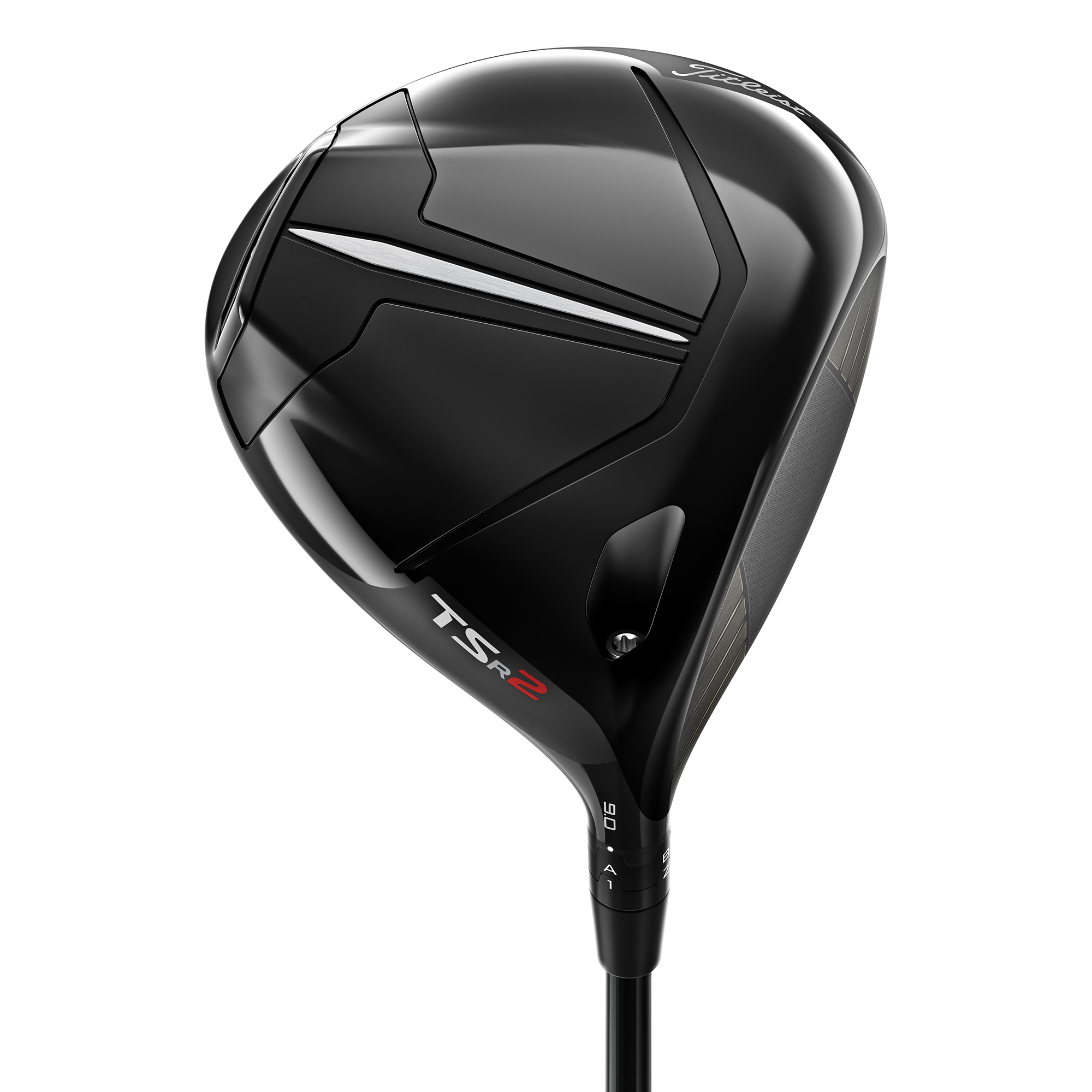 The Titleist TSR2 Women's Driver is an amazing driver. I'm a little biased as this is the brand that I currently use, which I purchased a few years ago. The TSR drivers are the newer updated models. It feels solid, yet is lightweight for faster swing speeds and provides higher launch, low spin and forgiveness.
If you would like to customize the fit, there are 16 different loft and lie settings that you can take advantage of to make this driver specific to you.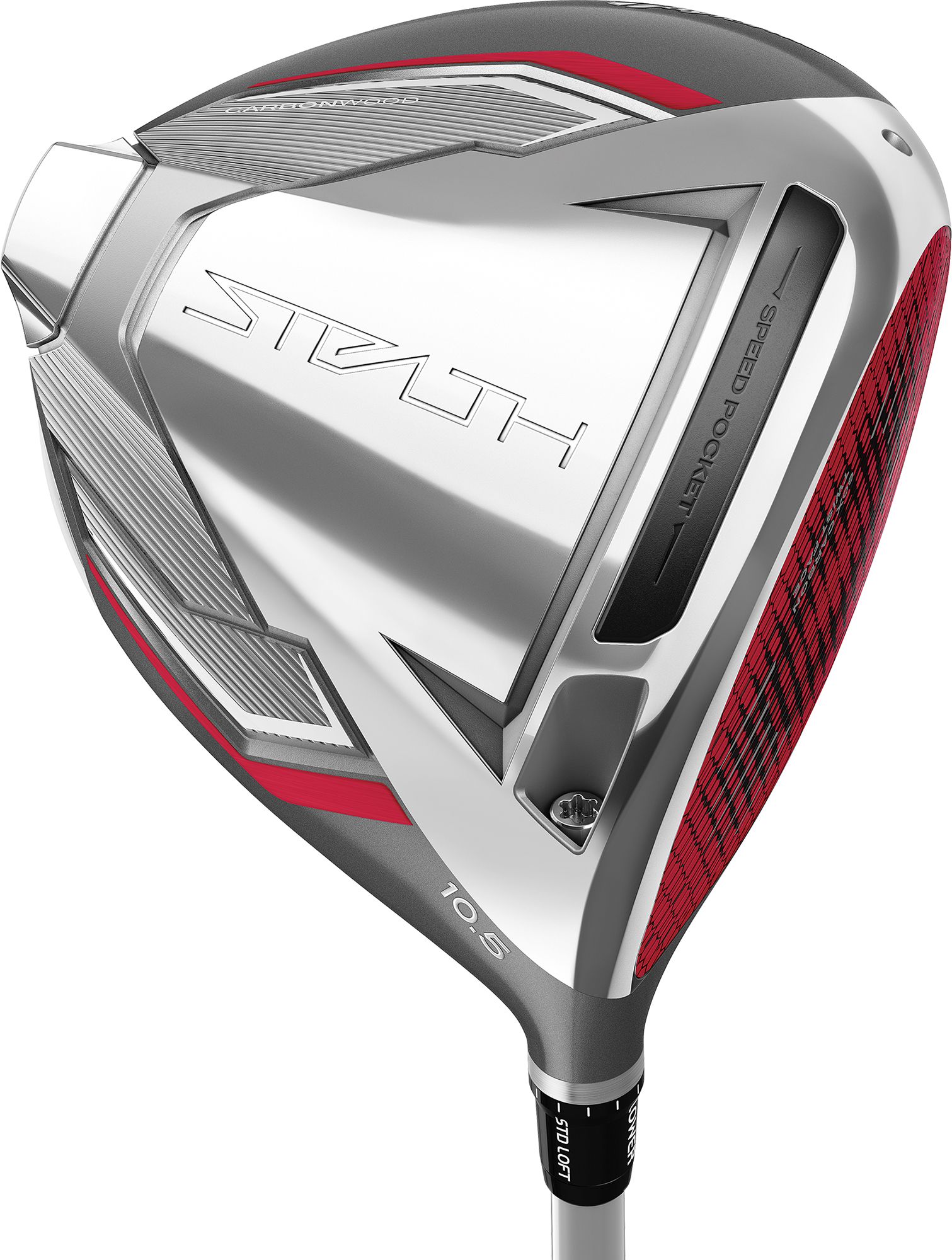 The TaylorMade Stealth Women's Driver is a new redesign improving upon the previous Sim Max driver from last year. The newly shaped sole creates more aerodynamics which means increased speed at the proper part of the swing. This design adds weight for more forgiveness and is designed to also decrease the drag on the downswing. The clubface is curved to minimize sidespin which can help provide straighter shots. Great new design, sleek-looking, sounds good and performance is top notch.
The Ping G425 Max Women's Driver is high performance ladies driver, elevating the "moment of inertia (MOI) to Ping's highest level in history". They have tried to make one of the most forgiving drivers in golf by using weight distribution adjustments that can be adjusted based on a natural ball flight, a fade or draw.
The face is designed with a flexible face that can help increase distance. Also to help with faster swing speeds and more distance, the driver is designed with "crown turbulators that reduce aerodynamic drag".
To customize your driver, there are 8 adjustable loft and lie settings.
This Callaway Women's Mavrik Max Driver is Callaway's newest driver and probably one of the best drivers in golf on the market today. There are many things I like about it. Designers and engineers at Callaway created jailbreak technology and it has been a game-changer in their drivers over the last several years.
This technology helps provide fast ball speed or what I like to call POP. Or pop of power when you connect with the golf ball. With its FS2S titanium clubhead, it also provides greater forgiveness due to its specially designed redistribution of weight.
This Callaway Women's Epic Flash Driver came out in 2019. There may be a few design updates but pricing can be attractive when looking at purchasing a one-year-old model. This ladies Callaway driver employs a "flash face" to help with more ball speed and distance.
Also using the jailbreak technology for power at impact, as well as an adjustable perimeter weighting that provides forgiveness and can help with fades, slices, draws.
The Cobra Women's F-Max Driver is great for a low swing speed. For slower to moderate swing speeds, this might be one of the best drivers for senior golfers. This particular model came out in Fall 2017 and has been very popular because of how easy it is to hit. With the higher loft set at 15 degrees, it will help produce a higher angle of attack which means an increase in distance of your drive off the tee. And a lightweight shaft helps provide a faster clubhead speed. The offset hosel design produces a straighter shot, especially for those fades and slices.
Final Thoughts on Best Drivers for Women
This one is a hard decision because golfers are different with unique needs.
However, if I were to purchase a new driver today given all the information I have provided above, my favorite pick would be either the new 2020 Callaway Mavrik Max Women's Driver and for best value and a bit more forgiveness for slower swing speeds, the Cobra Women's F-Max Driver.
The technology and the forgiveness they both provide would help most everyone enjoy maximum distances off the tee as well as ensure forgiveness when not hit perfectly, which ultimately would mean more enjoyment of the game.
Buying Guide – considerations when choosing the best ladies golf driver
Here, we break down some of the questions you might have when purchasing or selecting the best driver.
1. What Is a Driver?
I'm going to get basic here because there are many new golfers and I don't want to assume anything especially since golf is already a tough game to start and learn. Part of the reason golf can be challenging to learn is because of all the golf-specific terminology.
A driver is used to hit what is called a drive. It is hit off of a raised golf tee and is the first shot of a long hole (par 4 or higher). This is also the longest golf club used during a round of golf. The golf driver has the largest clubhead or clubface in the golf bag.
Because of the length of the shaft and the size of the clubhead, the driver is meant to provide the farthest distance of all the clubs.
2. What Should I Be Looking for in a Women's Driver?
Shaft Length
Depending on how tall you are, the standard ladies driver is about 44″. Standard for men is 45″ with the max USGA length at 48″.
Type of shaft (steel, graphite and flex) – almost all women's clubs are made with graphite shafts which is a good thing as it helps increase swing speed.
It is good to remember that the slower swing speed typically needs lighter, softer graphite shafts with more flex. If a woman has a fast swing speed, she may opt to use a senior men's club which uses a heavier, stiffer flex graphite shaft.
Adjustable Clubhead
Most drivers now come with a tool where you can adjust the driver clubhead to account for how you strike the ball. It is good to have although I haven't played around too much with this yet. I may try to see how it affects my drive sometime in the near future. You can change things like the weighting, loft, draw bias, etc.
Loft
The loft or degrees of loft is important because it depending on your swing speed, it can help you create more distance with your driver. Typically the faster your swing speed, the lower the loft degree needed. I have a higher loft on my driver so I can get the maximum distance possible.
Clubhead Design
This may or may not be important to everyone, but I love the look of my current driver and how sleek it looks. I think more important is how it performs, but the look can also be an important factor.
Affordability
I included a few of the current driver models but also some of the past year models because honestly, you can get some attractive pricing for clubs that came out the year before or even a couple of years old.
Unless it has been a massive overhaul and redesign of a brand's equipment that year, the technology may not really change all that much from one year to the next.
3. Driver and Club Technology
I'm including this section to help with all the fancy technical terms because I know when I first started looking for new golf drivers and other golf clubs, it was very foreign to me.
Especially when you hear or read about all these different acronyms in golf club technology. I am just listing the basics here because this could actually get really long (maybe that will be a future post :).
4. Hickory Wood, Metal Wood and Titanium Clubheads
Driver clubheads up until the late 1970s were made of various types of wood, the most recent being persimmon wood. These were fairly small, compact, and heavy. Because of this, a golfer had to hit the driver squarely on the clubface to hit it far. Otherwise, you were in trouble.
Metal woods were first introduced in 1979 by TaylorMade and that's when the technological revolution started for golf club equipment. Because of the metal wood's lightweight material, they helped produce faster swing speeds and also allowed the designers to bring in bigger clubheads for easier hitting.
The first titanium drivers came about in the early to mid-1990s with Callaway and Taylormade leading the way.
This was about the time when I started playing golf and I remember when Callaway brought out the Big Bertha driver.
Wow, it was huge! At the time I was still using my grandmother's old metal Taylormade driver (which I loved dearly). But, there was no denying that everyone, including me, wanted the bigger driver that would add more yardage to our drives.
Today, 30 years later, driver clubhead design has exploded with the use of research & development and engineering.
There is much discussion about the advances in golf club and ball technology that the USGA had to actually enforce regulations on volume and measurements of golf equipment – namely golf clubs and balls.
A good thing considering that many golf courses used by the PGA Tour are now 7000+ yards long! More Info on history.
5. Wood, Steel and Graphite Shafts
Along the same lines of the clubheads, shafts have been improved as well.
The first shafts were made from ash and hazel woods and moved to a more durable wood of hickory as seen in the early 20th century.
But, even those were prone to breakage and were really expensive to replace. Steel shafts showed up around the mid-1920s and were much more durable and lasted much longer.
It was in the 1970s that graphite was introduced, but became popular in the 1990s producing a much more flexible and lighter shaft that helped golfers hit the ball further.
6. Swing Speed
Swing Speed is an important factor in how far the ball travels on any shot. The physics are fairly simple. The speed at which a golfer can swing the club equates to how much distance they can drive the ball.
When looking at purchasing a driver, depending on your swing speed there are now drivers that can help you hit the ball further using technology geared towards maximizing the load.
It might be better for golfers with slower swing speeds to find drivers that have a lighter and more flexible graphite shaft so the club can be swung faster as well as a higher launch to help propel the ball into the air for maximum distance.
7. Ball Speed
Ball speed is different than the swing speed. The ball speed measures how fast the ball is traveling at the time after impact when the clubface hits the ball.
Many of these drivers are now being designed to create more power at the time of impact for greater ball speed and thus more distance.
8. Launch
We see launch being talked about a lot. Either in a sense of launch angle or higher launch. Launch technically means how high up in the air the golf ball travels. This is important because typically the higher the launch angle, the further the ball will go.
Think of watering your garden and you are trying to reach the far end of it. What do you do? Point the hose higher up in the air so that the water has more launch and can reach farther. You've now increased the launch angle for more reach and distance.
Many drivers and clubs are designed to create a higher launch to help us get the ball up into the air with more ease and distance.
9. Forgiveness
I read and hear about this a lot when researching golf clubs and testing them out. What this means is that golf clubs and drivers are being designed for ease of use.
With the old persimmon small compact driver head in the past, if I mishit a shot and didn't hit the ball squarely on the clubface, it most likely wouldn't be a good outcome.
These days, with all the advancements in clubhead design and added forgiveness, I can accidentally hit more on the toe of my club or closer to the hosel (or shaft) and still may have a decent looking shot.
10. AI
Artificial intelligence.
In other words, so much manufacturing and designing is now being done through the use of computer technology.
Testing, engineering, research & development – all this can be done using AI or artificial intelligence. We have come a long way.
11. MOI
Moment of Inertia.
According to Golf.com, MOI "shows how much resistance a clubhead has to twisting.
The higher the MOI reading, the more resistance it has and the more forgiving the club will play". What this means really is that the club will be more forgiving with any mishits with a higher the MOI. Again, all great stuff!
Good Luck!
Hopefully, this guide and list of top women's golf drivers has provided you with a bit more knowledge and help.
I know for me, it was really daunting when trying to decipher what all the golf terms and technological jargon meant when I was looking to make a purchase and doing research for drivers.
I hope you are well on your way to finding the perfect driver and much enjoyment from this amazing game!
Related Posts:
Best Golf Drivers for Women