Why You Might Want to Consider a 7 Wood Golf Club
This post may contain affiliate links. That means if you click and purchase, I may receive a small commission. Learn More.
The 7 Wood Was A Game Changer For My Golf Game
Let me tell you how I discovered the amazing 7 wood and what it did to help my golf game.
I was given a used set of golf clubs from my mother-in-law probably about 10 years ago now. I was excited because they were made by a well-known brand and were in great condition.
The bag consisted of the normal driver, irons, wedges, and 4 different fairway woods. Including a 7 and 9 wood, which I took out of the bag because I didn't think I had any use for them.
At the time, I was used to hitting irons and a 3 & 5 wood. I had no idea what these extra woods were used for.
One day during a round, I watched as my playing partner made this high arcing shot out of some pretty thick rough…with what looked to be a fairway wood. I asked what club they just used. The response was a 7 wood. A what?
Hmmm, I remembered that I had one sitting in my garage never touched.
When I got home, I brought it out. And guess what? I haven't parted with it since.
I started using this 7 wood golf club and my game and handicap improved immensely that summer. I found it so easy to hit, so effortless. And unlike the 3 wood, it sent my ball high with tons of loft.
I also could use it out of the thick rough.
In fact, I used it everywhere. In the rough. In the fairways. Off the tee. And because I was using the 7 wood so much, my confidence soared as well.
What Exactly is a 7 Wood?
A 7 wood is a fairway wood that was originally made for recreational golfers with slower swing speeds such as women and senior golfers. These days, however, we are seeing all types of golfers using the trusty 7 wood.
The 7 wood is technically a fairway wood. The clubhead has the weight and size of a fairway wood and is bigger than a hybrid clubhead. The shaft is longer than a 7 hybrid and 7 iron. It provides an amazing amount of loft and distance and golfers are finding it is comfortable to hit. If you have fairway woods, the 7 wood follows the 5 wood in gapping or distance.
Why You Should Consider Using a 7 Wood
With all the new technology in golf, manufacturers and brands are designing the 7 wood for all golfers – not just golfers with slower swing speeds.
They have tweaked and adjusted them so much that they can add a lot of loft and accuracy to any shot. Fairway woods are typically used for the purpose of distance, and are not as accurate as irons. However, the 7 wood can provide the needed distance and because of the height of the shot and the spin, it can provide more accuracy.
Do Tour Professionals use a 7 wood?
Yes, pros on tour have recently been known to carry a 7 wood in their golf bags. To name a few, Dustin Johnson, Bubba Watson, Max Homa are just a few of the bigger names on the PGA Tour.
And as for the female pros on tour, LPGA players Nelly Korda, Jessica Korda, Leona Maguire, Lizette Salas, and Michelle Wie West have also been seen carrying the 7 wood in their bag. Wie West also has been known to carry a hard-to-find 11 wood.
What is the 7 wood loft and what degree is it?
A 7 wood is typically set between 20 – 23 degrees. I have seen a few women's 7 woods as high as 27 degrees.
The higher the degree or loft, the higher the ball is designed to travel in the air. For me personally, I love a higher degree of loft as I find them easier to hit and often will get a nice high golf shot. This is especially important especially if you have any elevated greens where a golf ball needs to land high and soft.
What is a 7 wood distance?
The distance of a 7 wood will be comparable to a 3 iron. Since I find low irons really hard to hit and don't carry them, my 7 wood is comparable to a 4 hybrid.
The average distance for the LPGA player is 175 yards. I probably get between 140 – 150 yards with my 7 wood.
7 wood vs Hybrid
I love my hybrids. I first started using the 7 wood before discovering my current hybrids. I would carry a 4 hybrid, but I find the 7 wood easier to hit. Maybe due to the larger clubhead. I can also get out of the rough better with the 7 wood than with a 4 hybrid.
The 7 wood is a great club to have that fills the gap between my 5 hybrid and the 5 wood.
7 wood vs 5 wood
The 7 wood compliments the 5 wood. My 7 wood travels 10 yards shorter than the 5 wood and is easier to hit and provides me more loft. A 5 wood has an average loft of 18 degrees whereas a 7 wood is around 21 degrees.
---
Best Women's 7 Wood Golf Clubs
I have listed a few 7 woods below as well as what is called the Heavenwood, which is made by Callaway. I have many golfing friends that just love this Heavenwood golf club. They are technically not a 7 wood, but it has a similar club head loft (20 degrees vs 22 degrees) and the slightly longer shaft length can provide more distance than a 7 wood.

---
Best Men's 7 Wood Golf Clubs
---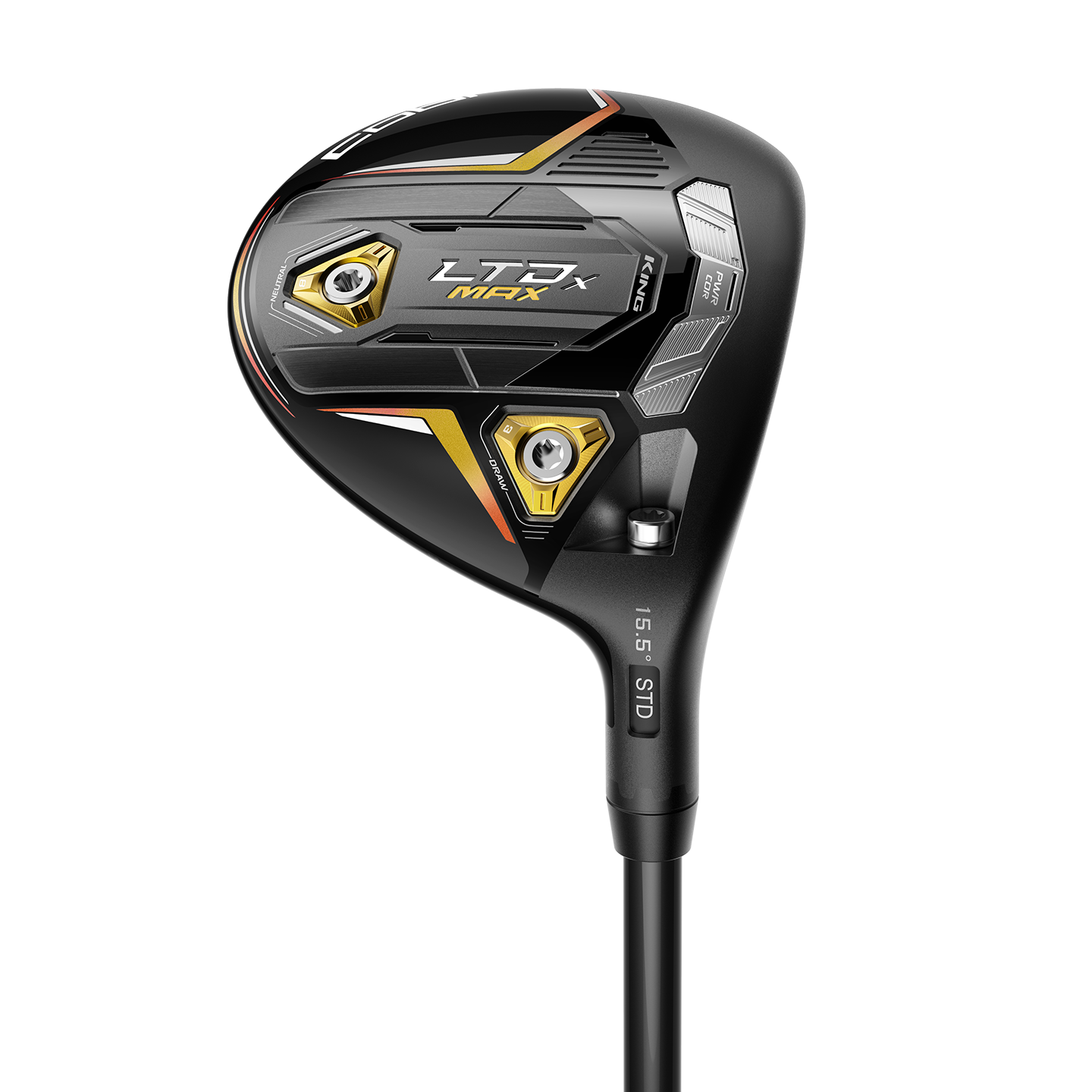 ---
The 7 Wood Golf Club – A Game Changer
If you are now intrigued by the 7 wood or a Heavenwood, give it a go. I hope I have piqued your interest. There are so many different types of golf clubs out there that can help our golf games. My motto is to try anything that makes this game easier and more enjoyable. And they keep designing better and better club technology!
The 7 wood was a game-changer for me and actually made golf fun again!
Related Posts:
---
Why You Might Want to Consider a 7 Wood Golf Club